Tomoko Nishimoto says that Asean nations should ratify the Convention on Domestic Workers to show that they take seriously these labourers' rights – including reasonable pay, work hours and days off
Often called the largest "invisible workforce", there are almost 10 million domestic workers in Southeast Asia and the Pacific. More than 2 million are migrants, and domestic workers make up nearly 20 per cent of migrant workers in the region.
This week, the Association of Southeast Asian Nations' 10th Forum on Migrant Labour meets in Manila, celebrating the 10th anniversary of its Declaration on the Protection and Promotion of the Rights of Migrant Workers. It coincides with the 6th anniversary of the International Labour Organisation's Convention on Domestic Workers. Adopted by all ILO member states in 2011, this sets out that all domestic workers have the same basic labour rights as other workers: reasonable work hours and pay, weekly rest, clear information on employment terms and conditions, access to social security and respect for fundamental principles and rights at work, including freedom of association.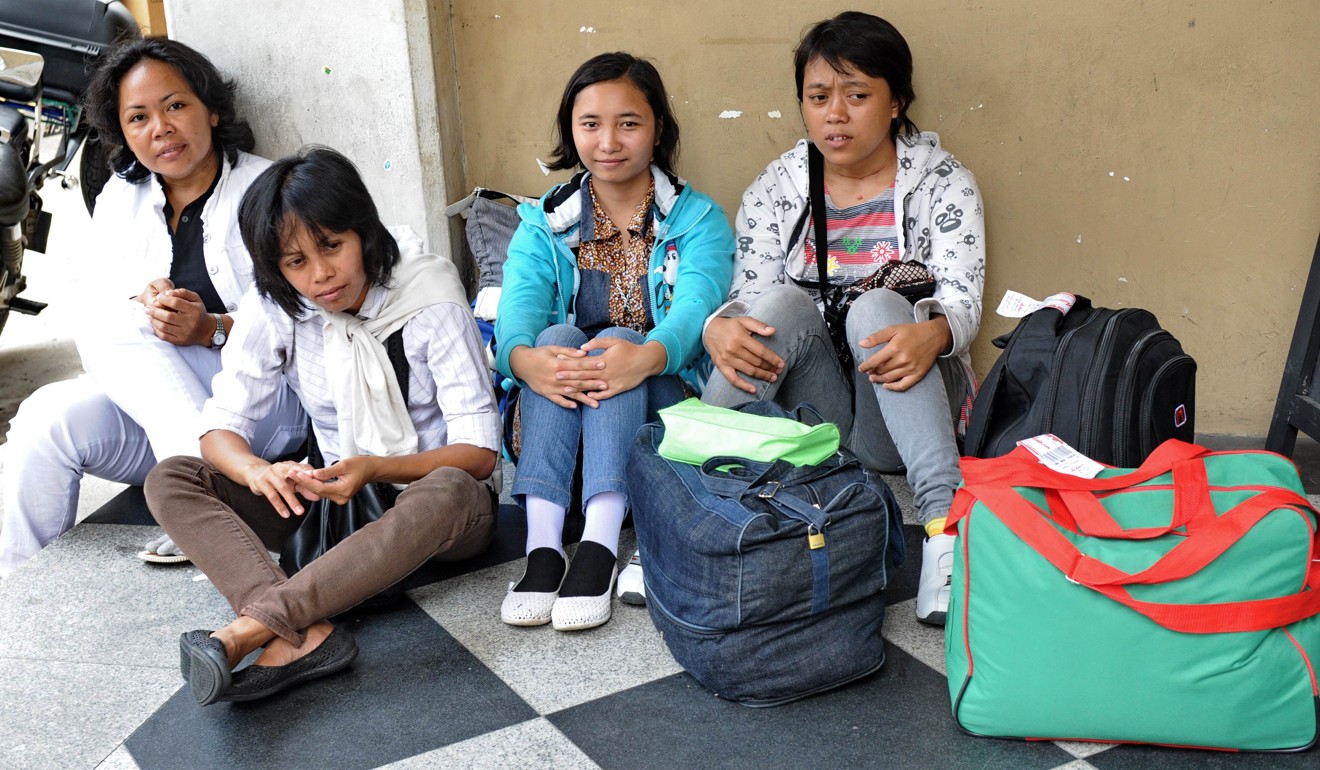 End to live-in rule will not solve domestic helpers' problems, government argues
But in most Asean states, domestic workers are excluded from social security, minimum wage and limits on working hours. A recent study showed 61 per cent of domestic workers in Asia were excluded from labour protections, and only 3 per cent enjoyed equal protection with general workers.
Another ILO report found that globally, domestic work is the top sector for forced labour. Migrant domestic workers are especially vulnerable to exploitation, as they depend on recruiters and employers, work in isolation and lack social networks. A recent ILO survey showed that migrant domestic workers in two Asean countries work 14 hours a day on average, only 40 per cent have a day off each week and most are paid below minimum wage.
The Helper documentary gives voice to Hong Kong's domestic labourers
Film review: The Helper – Hong Kong foreign domestic workers' lives and dreams revealed in heartfelt documentary
Having a domestic worker to look after children and the elderly is necessary for many men and women to pursue a career outside their homes. The demand for domestic workers in Asean is projected to rise due to population ageing, lower fertility rates, women's increasing labour force participation and a decline in multi-generational households.
So far, the Philippines is the only Asean country to ratify the ILO's Convention on Domestic Workers. It is time all Asean governments ensured that their laws and policies provide the same protection as for other workers. It is time employers recognised that domestic workers are neither servants nor "members of the family", but have the same rights as other workers.
It is time to renew the commitment to collaborate for a better future for all women and men – a future that realises decent work for all, including domestic workers.
Tomoko Nishimoto is the ILO assistant director general and regional director for Asia and the Pacific
This article appeared in the South China Morning Post print edition as: Protecting 'invisible' workers
Source: http://www.scmp.com/comment/insight-opinion/article/2116696/asean-nations-must-uphold-standards-protect-their-domestic
The views and opinions expressed in this article do not necessarily reflect the official policy or position of the ASEAN Trade Union Council.
Asean Trade Union Council Secretariat
c/o National Trade Union Center Philippines
Suites 8 N & O, Future Point Plaza 2, 115 Mother Ignacia St., South Triangle, Quezon City 1103, PHILIPPINES
Email us